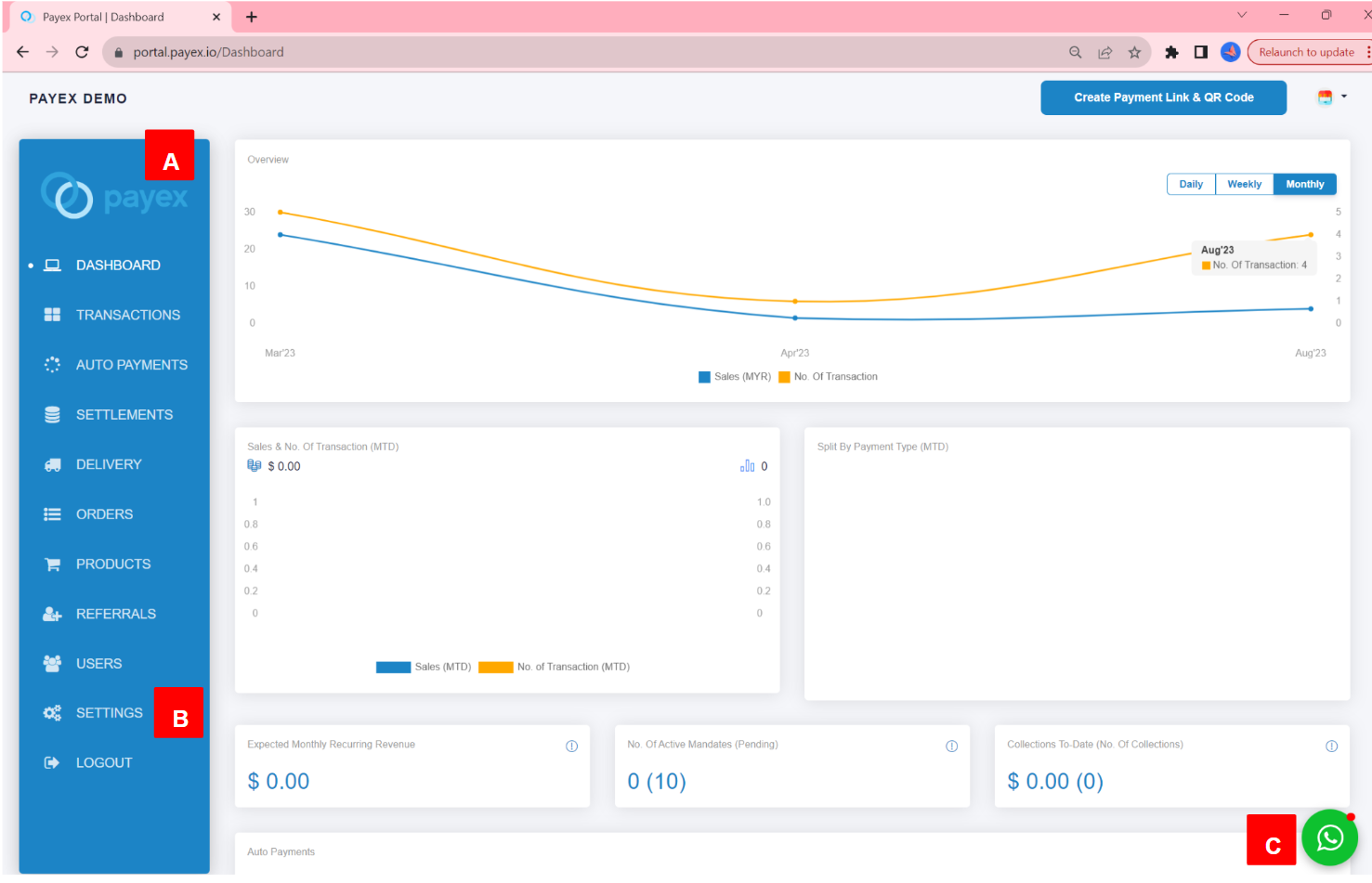 A. Side Bar #
To choose feature available on Dashboard.
B. Settings #
If you want to manage business and account details.
C. Help #
To contact Payex Merchant Support on WhatsApp.
Chat will be available at operational hours only which is:
Monday – Friday: 9 am – 6 pm
Outside operational hours, this button will still be useful to send inquiries to our merchant support team.